Great Hospitality

The Hibernia is a gem of a public house set in the peaceful village of Angle, one of Pembrokeshire's best kept secrets.
A warm and friendly welcome awaits you here from mine hosts Mervyn and Kath.
They and their team will ensure your stay in this area will be memorable.
Safe sandy beaches, impressive seaside scenery and a beautiful countryside will draw you back again.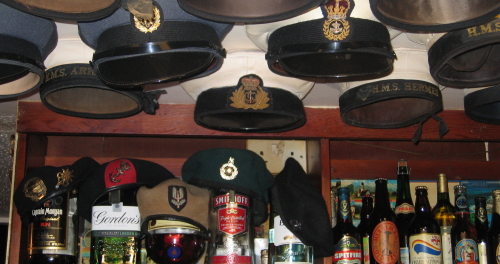 Probably named for one of the four ships of the Royal Navy which (from 1765 to 1921) bore the name of HMS Hibernia, the Hibernia Inn retains nautical flavour with its many photographs and mementos of ships, seaplanes, lifeboats and the sea.
In this part of the world the sea is never far away. Local history abounds up with sailors, fishermen and lifeboat men as well as farmers growing some of Britain's choicest produce