Great Place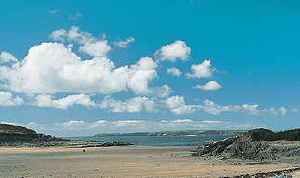 The Hibernia Inn at Angle within the Pembrokeshire Coast National Park - The UK's only coastal National Park - a land of enchantment on the waters edge of Wales.

The Pembrokeshire Coast Path goes through the village of Angle and passes over the stunning cliff top views nearby. The safe sandy beach of West Angle is one of the many superb beaches in the area. An excellent family beach for sunbathing, swimming and exploring rock pools or chilling out whichever ever you wish.

The safe anchorage of East Angle Bay is an ideal haven for fishing and sailing boats and many of our customers who arrive by boat enjoy the peaceful stroll past the ancient ruins and the Village Shop to a welcome pint at the Hibernia Inn.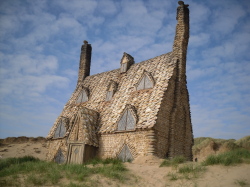 Nearby Freshwater West - which was recently used to film both the Harry Potter and Robin Hood films - is ideal for surfing and the cliff top walk from Angle to Freshwater West is a delight of crystal blue seas, the call of gulls and occasional glimpse of a seal or dolphin.

Thorne island at Angle is one of the many 19th century fortifications that guarded the great natural harbour of Milford Haven, it was built against threat of invasion by Napoleon III